Building the Transcaucasian Trail (Georgia)
Building the Transcaucasian Trail in Khutsubani, Georgia
"I taught English in a public school in a small village in Georgia. I also wrote and received a grant from USAID to build a library at the school and helped direct a nationwide environmental awareness project." Paul Stephens (Georgia 2005-07)
After his graduation from Wabash, Paul moved to Georgia in 2005 as a Peace Corps Volunteer. When he wasn't teaching English, the Batesville, Indiana, native would lace up his boots, load up a backpack, and spend hours hiking — an activity he's enjoyed since he was a kid.
"I've always been an outdoorsman, curious about the world around me," Paul said, recalling family trips to the Great Smoky Mountains he shared with his brother, Matt  growing up.
"I really didn't know what to expect," said the English major and Spanish minor. "During those two years with the Peace Corps, I completely fell in love with Georgia. I loved the Georgian people, food, and culture, and was fascinated by the mountains."
When his time with the Peace Corps ended in 2007, Paul returned to the U.S. to study journalism at Columbia University, then spent a few years in Yemen writing about international affairs as a freelance journalist. In 2011, he moved back to Georgia and worked as a communications specialist for the United States Agency for International Development (USAID).
"The second time I was there, doing lots of hiking and working for USAID, the agency had projects going on that encouraged economic growth in the mountain areas of Georgia," Paul said. "I started thinking, if you had some hiking infrastructure in place where people could go from region to region, that would be such a huge draw and attract people to parts of Georgia that has never been visited before."
With his brother, Matt's help, this idea led Paul to found The Transcaucasian Trail Association, Inc. (TCTA) in 2016.
The goal of TCTA is to develop a world-class, 3,000-kilometer-long hiking trail that follows the Greater and Lesser Caucasus Mountains, which spans Georgia, Armenia, Azerbaijan, and parts of Russia, Iran, and Turkey. The Transcaucasian Trail will connect diverse communities and ecosystems, providing lasting and wide-ranging benefits for people and the environment.
"The Caucasus feature a fascinating combination of natural beauty and landscapes and communities with rich histories," said Paul, TCTA co-founder and advisor. "When you're walking on the (TCT) trail, you're going through everything from medieval villages with defensive towers up in the mountains to historic sites with incredible cathedrals and monasteries.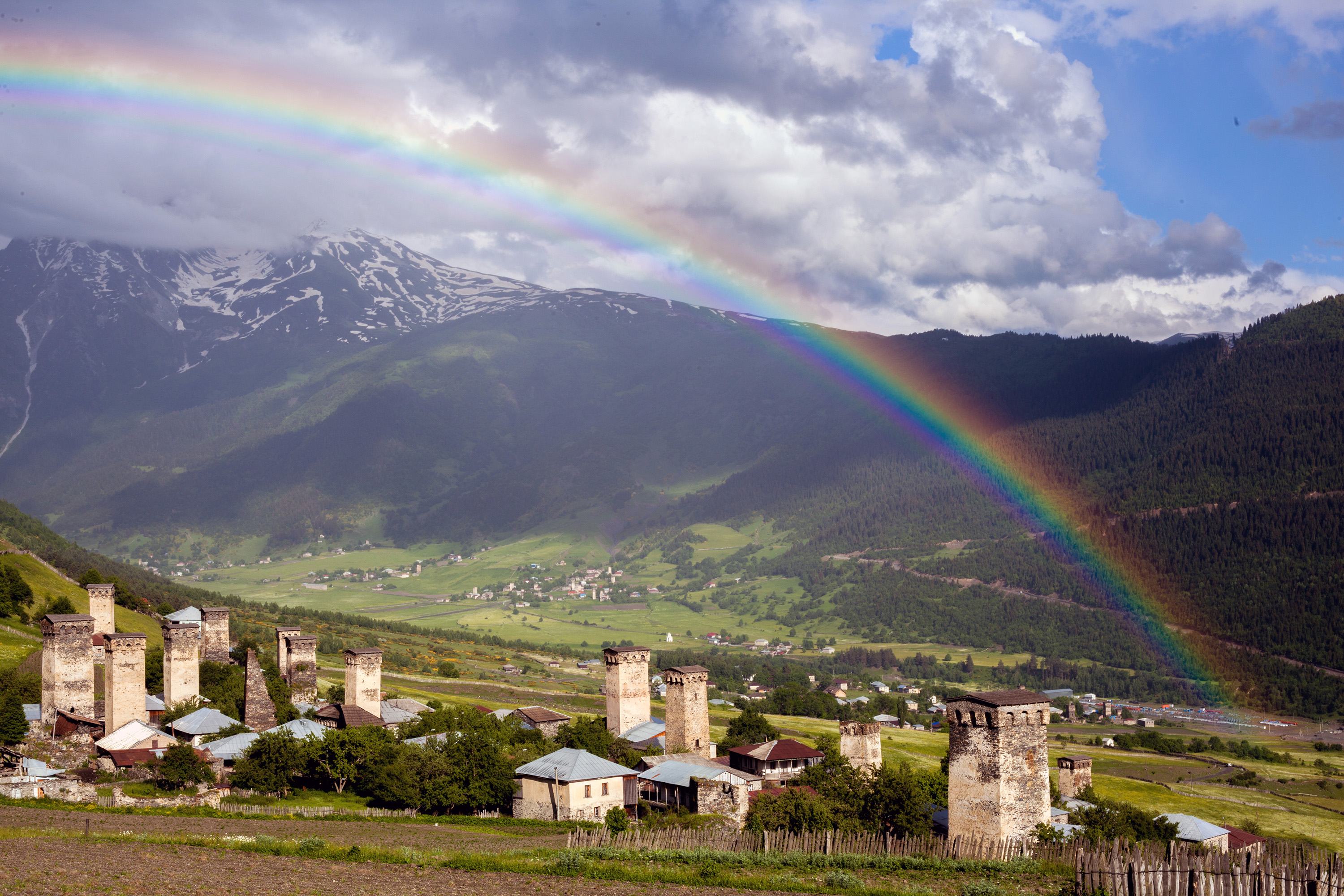 "Hikers also have the opportunity to connect with the locals, many of whom have opened their doors and welcomed travelers to stay during their trips," he continued. "That's the really amazing part of it all for me, and one of my main motivations. I wanted to create a project that encourages cultural exchange."
Matt was thrilled when his brother approached him with the idea to build the first long-distance hiking trail through the Caucasus Mountains. The chemistry major first traveled to the Caucasus in 1989 as a Wabash junior while studying abroad in the Soviet Union and has been interested in the region ever since.
"Georgia is such a special country," said Matt, a TCTA board member and the co-founder of Impact Nano. "When Paul started talking about ecotourism and told me he wanted to do this challenge, I was all in."
Paul recalls that there were "so many unknowns" in 2016 and said there were no guarantees that a trail project this size would work out. Matt, nonetheless, encouraged and believed in his brother's dream.
Many sections in the mountains already existed before the initiative began and have been used for centuries by local communities, shepherds, and explorers to get from village to village. Other large parts of the network, however, have either deteriorated over the years, making the trail difficult to follow by visitors, or don't yet exist.
"It is an almost never-ending project," Matt said, "because there's getting the trail built and then there's maintaining it."
New sections of the Transcaucasian Trail are being built every year.
The 500-mile border to border trail across Armenia debuted in 2021, and a similar-length trail in Georgia will be made public later this year. Work in Azerbaijan started in 2020 and the TCT has 120 miles of trail featured on its website.
Last year, about 50 "thru-hikers" tested the trail. Paul said there are even more doing the full trail across Georgia and Armenia this year.
"It's still not a continuous, perfect trail and there are a few gaps, but that development was exciting," Paul said, adding that this kind of trip can take up to three months to complete on foot. "We're hoping in the next three seasons to fill those remaining gaps and make the trail even more accessible."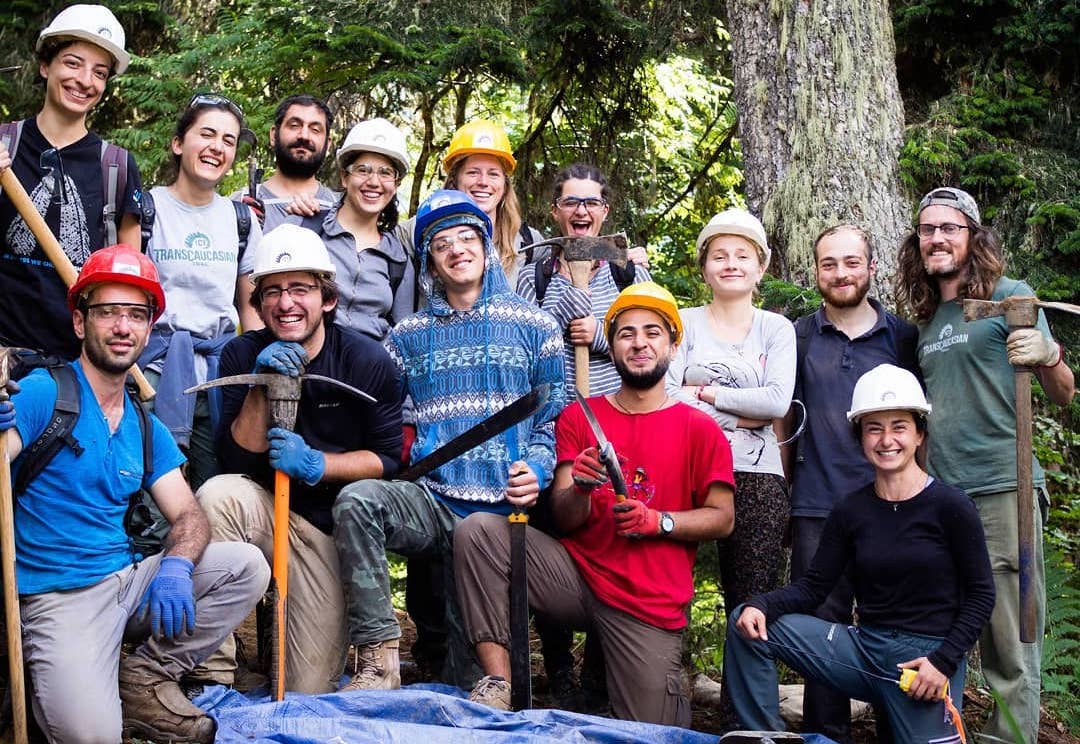 The Transcaucasian Trail has gained international attention over the last several years after being featured in reports by The New York Times, National Geographic, CNN Travel, BBC Travel, Bloomberg, and TIME, among others. Forbes recently named TCT in its "Best Places to Travel in 2023" list.
Completing the TCT, Paul said, wouldn't be possible without the dedication of volunteers.
"We have around 40 international volunteers and around 150 local volunteers participating in Georgian, Armenian, and Azerbaijani programs," Paul said. "It's been amazing to see people's willingness to go out here and build this new, crazy idea. Seeing it all come to reality thanks to them, that's what keeps me going."
To learn more, volunteer, or donate to The Transcaucasian Trail visit www.transcaucasiantrail.org.