10 new books by Peace Corps writers — January/February 2022
To purchase any of these books from Amazon.com — CLICK on the book cover, the bold book title, or the publishing format you would like — and Peace Corps Worldwide, an Amazon Associate, will receive a small remittance from your purchase that will help support the site and the annual Peace Corps Writers awards.
We now include a brief description  for the books listed here in hopes of encouraging readers  1) to order a book and 2) to VOLUNTEER TO REVIEW IT.
 See a book you'd like to review for Peace Corps Worldwide? Send a note to Marian at marian@haleybeil.com, and we'll send you a copy along with a few instructions.
In addition to the books listed below, I have on my shelf a number of other books whose authors would love for you to review. Go to Books Available for Review to see what is on that shelf.
Please, please join in our Third Goal effort!!!
---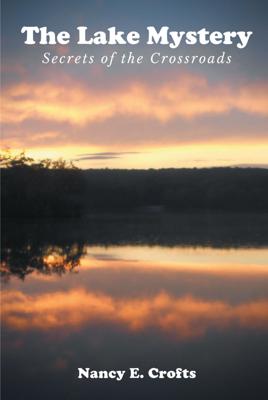 The Lake Mystery: Secrets of the Crossroads
Nancy E. Crofts (Congo 1974-75)
Fulton Books, 2021
132 pages
$14.85 (paperback)
A YA book with mystery and suspense.
•
Stuck
Lawrence M. Grobel (Ghana 1968-71)
Independently published
September, 2021
254 pages
$16.00 (paperback), $5.99 (Kindle)
In his third book of short stories, Grobel takes on some of the most timely and troubling issues America faces today: Anger, misguided patriotism, mass shootings, white supremacy, the storming of the U.S. Capitol, Black & Asian persecution, the politics of climate change, sexual harassment, accusations, and dysfunction, memory loss, cannabis, sibling rivalry, and soldier cops.
•
TURQUOISE: Three Years in Ghana: A Peace Corps Memoir
Lawrence M. Grobel (Ghana 1968-71)
Independently published
January 2022
418 pages
$20.00 (paperback), $9.00 (Kindle)
Turquoise is Lawrence Grobel's memoir of when he served as a PCV in Ghana between 1968-71, a moment in time before cell phones connected Africans to each other and the rest of the world; when Ghana, just 11 years after its independence from British colonial rule, was facing a struggle between democracy and military rule. Through a series of "snapshots," we follow Grobel as he visits inmates at a mental asylum, schools for the blind and deaf, chop houses and churches; deals with juju curses and street festivals, dances to the beat of talking drums, contrasts village and city life, confronts the corruption of officials and the jealousies of friends, attends dinner gatherings at foreign embassies, teaches young journalists, bargains with Hausa traders, beeps at bats in forests, meets the ghost of a dead person in Accra, has adventures with those passing through on motorcycles and broken-down cars, and falls in love with two people who made his time memorable in ways he never could have imagined.
•
From Kalamazoo to Timbuktu
by Paul Guenette (Senegal 1975-79)
Booklooker.com, Inc.
August 2021
150 pages
$2.99 (Kindle); $14.99 (Paperback)
The author's story of following his dreams from childhood, to Senegal with the Peace Corps, and ultimately to 90 countries.
•
The Color of the Elephant: Memoir of a Muzungu
Christine  Herbert (Zambia 2004–06)
GenZ Publishing
January 2022
$15.99 (paperback), $5.99 (Kindle)
Joining the Peace Corps in her 30s was an attempt to rewrite the story of her life, but she never guessed the story would read like Bridget Jones Goes to Africa!
•
Every Day Since Desenzano: A Tale of Gratitude
Patrick  Logan (Thailand 1984-86)
Peace Corps Writers
2021
150 pages
$9.35 (paperback), $6.99 (Kindle)
Following his father's death, the author inherited his wartime letters from WW II, and in them learned much about the man from whom he'd grown distant, emotionally at first and then geographically. He decided to trace his father's route, from just north of Naples, to Rome, Florence, Verona and finally to Desenzano, guided by passages from his letters and books on the division's combat history. A blend of memoir, history and travelogue, Every Day Since Desenzano details a son's discovery of his father's greatest gift: the importance of gratitude. The book includes forty-two pages of excerpts from his father's wartime letters and journal, making it a collaborative project.
•
Let's Talk About Estate Planning: Conversations about real-life missteps in providing for loved ones (and other things you didn't know about estate planning)
Virginia A. McArthur (Ethiopia 1964–66)
Cambridge Studio Publication
2021
280 pages
$14.99 (paperback), $9.99 (Kindle)
•
Neuroscience for Organizational Communication: A Guide for Communicators and Leaders
Laura  McHale (Sao Tome & Principe 1992–94)
Palgrave Macmillan
January 2022
126 pages
$49.99 (hardcover), $44.57 (Kindle)
In this acclaimed new book, RPCV Dr. Laura McHale, a leadership psychologist based in Hong Kong, shows how organizational communicators (and other executives interested in communication) can up their game and leverage the power of neuroscience to help transform organizations for the better.
•
The Journey Home: Portraits of Healing
Michael Rost [writing as Gabriel Born] (Togo 1974-76)
Author Solutions
2021
240 pages
$25.99 (paperback), $9.59 (Kindle)
The Journey Home is a novel that explores the complex and intimate process of evolving relationships in the final passage of life.
•
I am loved. I am worthy.

Olivia Shaffer (Fiji 2017–20), and Tamarra Washington (Fiji), illustrator
Independently published
October 2021
$15.00 (paperback)
A children's book meant to empower young children through positive affirmations.