The Peace Corps Finally Does Something About RPCV Health Issues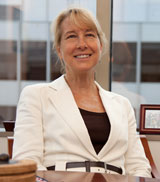 Carrie Hessler-Radelet has served as deputy director of the Peace Corps since June 23, 2010. She was a PCV in Western Samoa 1981-83 and has had more than two decades of experience in public health focused on HIV/AIDS and maternal and child health. When she came into the Peace Corps as the deputy, she was determined to do something about the poor health support that RPCVs receive after their come home from their tours. Now, she has just announced a new program to help PCVs and RPCVs.
Carrie emailed me today from Africa where she is visiting PCVs, "John, we are trying to reach out to currently serving  Volunteers and RPCVs who have concerns about their health care.  We have created two separate email hotlines. — one for currently serving Volunteers who have concerns about their health care or would like a second opinion; and a second for RPCVs who need assistance with post-service care or FECA. I am wondering if you might be willing to post this on your website? We are trying to get the word out to all PCVs and RPCVs that we care about their health and want to help them."
At Carrie's request, and my full support as this is an important issue for RPCVs,  whenever and wherever they served, here's the agency's press release, released today:
"The Peace Corps Office of Health Services provides medical and mental health services and support to the Peace Corps community and strives to promote a patient-centered culture that embraces quality, safety, and service satisfaction.
"To ensure the Peace Corps continues to provide quality care, the agency offers currently serving and returned Volunteers the opportunity to ask questions and share comments and concerns. Volunteers currently in service can contact the Quality Improvement Unit at qualitynurse@peacecorps.gov. Returned Volunteers can contact the Post Service Unit at psu@peacecorps.gov. All feedback will receive a timely response."
Thank you, Carrie!