Still No Nomination for Peace Corps Director
The National Peace Corps Association has discussed the new political appointees to the Peace Corps and notes that we still do not have a nomination for Peace Corps Director.  None of the appointees profiled here are RPCVs. Since 2007, when then President Bush appointed RPCV Ronald Tschetter Peace Corps Director, each Director has been a RPCV. John Coyne notes Carol Bellamy (Guatemala 1963-65) and that Mark Schneider (ElSalvador 1966-68) both were RPCVs and had the directorship.
There is an interesting article in Government Executive suggesting that the deadline for temporary appointments to leadership postions in the federal government is approaching in November. Many vacancies remain. Currently, the Peace Corps Director is a temporary appointment.  Her leadership team is dominated by temporary appointments.  At the Peace Corps Connect Gathering last August, Ashley Bell suggested that we might have a Deputy Director before we had a permanent Director. Read the article about November deadlines, here:  http://www.govexec.com/management/2017/09/fast-approaching-vacancy-act-deadline-puts-some-pressure-trump-speed-appointments/141410/?oref=govexec_today_nl
Here is the NPCA article:
"As the Peace Corps community awaits the nomination of the next Peace Corps Director, a handful of Trump administration appointments to the agency have begun their work at headquarters.
The most recent addition is Chip Wheeler, pictured left, who was recently named Associate Director for Volunteer Recruitment and Selection. Wheeler's professional career includes ten years as vice president for private sector initiatives at America's Promise Alliance, the Colin Powell – founded organization dedicated to improving the lives of young people.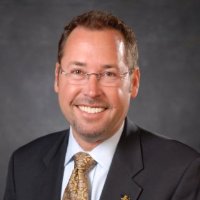 Most recently, he served as national director for Community Investments in the Office of Corporate Responsibility at Voya Financial.
Many who attended the Peace Corps Connect conference in Denver had the opportunity to meet and hear from Ashley Bell, pictured below, appointed back in July to serve as Peace Corps Associate Director for External Affairs. In his remarks, Bell spoke passionately about the nonprofit that he founded in his home state of Alabama to address criminal justice reform and mentor young at-risk students in his community. One of those young men once asked for support in getting into the Peace Corps. Since submitting that recommendation letter, and ultimately seeing his mentee thrive as a Volunteer, Bell says he has admired Peace Corps' grassroots community approach.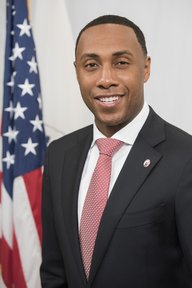 In his new role, he will oversee the offices of communications, strategic partnerships and intergovernmental affairs, gifts and grants management and government relations. Prior to Peace Corps, Bell served as a special advisor in the Public Affairs Bureau of the Department of State, where he developed strategy around the Secretary of State's domestic engagement agenda.
Bell and Wheeler join Matthew McKinney, no picture available, the first appointee who is serving as Peace Corps' White House liaison. McKinney has made his first trip abroad, visiting with Peace Corps Volunteers in Armenia and Georgia. Prior to his Peace Corps position, McKinney served as a Special Assistant to Maryland Governor Larry Hogan in the office of appointments.
Administration appointments continue to move at a slower pace. Eight years ago, Aaron Williams had been nominated as Peace Corps Director in early July and was on the job by late August.
Along with reaching out to Peace Corps' new leadership, NPCA will continue to monitor, provide input and report on progress on the selection of a new director and other agency leadership."
https://www.peacecorpsconnect.org/articles/peace-corps-political-appointees-trickle-in?utm_source=National+Peace+Corps+Association+E-Newsletter&utm_campaign=b8faa4be3c-EMAIL_CAMPAIGN_2017_10_06&utm_medium=email&utm_term=0_be0534d28a-b8faa4be3c-118547649&mc_cid=b8faa4be3c&mc_eid=edb727065d
---