NPCA welcomes the Committee for the Museum of the Peace Corps Experience as a new Affiliate Group
https://www.peacecorpsconnect.org/articles/peace-corps-museum-its-about-time
"By the Committee for the Museum of the Peace Corps Experience
If you are like most Returned Peace Corps Volunteers, you consider your national service in the name of peace as a critically informative and influential life experience. With this in mind, we have formed a nonprofit organization to establish a national Museum of the Peace Corps Experience to educate people about Peace Corps and preserve its legacy.
Museum Mission
Our mission is to inspire connection with the world by sharing the Peace Corps experience of living in different cultures.  Returned Peace Corps Volunteers' rich understanding of world cultures and empathy for diverse lifestyles will be harnessed to produce engaging, educational exhibits, both physical and virtual.
The museum is dedicated to sharing the Peace Corps story, expanding human understanding and promoting the values of civil society.  The museum will take on a major documentary role as well as collecting and exhibiting artifacts and producing multi-media programs.
We strongly believe that establishing a Museum of the Peace Corps Experience preserves the legacy of Peace Corps and is a means of fulfilling the Third Goal: "Bring the World Back Home."
The Legacy
We think of the museum as the fourth stage in the Peace Corps lifecycle.
Stage 1: Getting started – application, acceptance, training
Stage 2: In-country service
Stage 3: Returned Peace Corps Volunteer – bringing the world back home
Stage 4: Leaving the legacy – preserving for education and research
Sharing
We are preparing to collect items in the near future.  Once part of the collection, items will be documented and digitized to create a virtual museum as an integral part of communicating the Peace Corps experience.
The museum will require data about items and will accept art, artifacts, handicraft, utensils, furniture, and clothing along with your stories, documents, images, photographs, memories, and ideas.
What You Can Do
Contributions of all kinds will be considered.  Contact us for details about depositing artifacts that tell your stories.
Please visit our Exhibit Table at  Peace Corps Connect this August in Denver.
Contribute to our capital campaign to begin construction of museum space by 2022!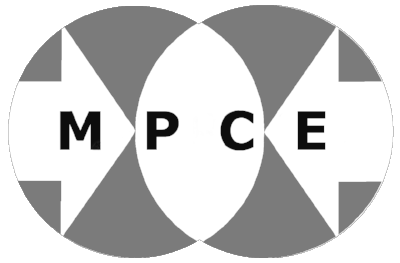 NPCA also highlighted the Museum on its facebook page https://www.facebook.com/PeaceCorpsConnect/
Comments and questions filled the page and offer insight into this great new resource. An RPCV was concerned about the growing number of institutions soliciting materials from RPCVs and wondered if RPCVs had to make a choice.  The Museum will not be in competiton with the JFK Library, the Community Archives at American University or other collections.  Here is the response from the Museum:
Robyn Louise The purpose of this museum is not to take away any donations from institutions that are already collecting RPCV Archives, but those institutions collect specific items and mostly archives (documents, photographs, media, oral histories, pamphlets, booklets, etc.) and the purpose of this museum is for RPCVs to donated their artifacts they collected during their time of service that has significance to their peace corps experience. Archival material is encouraged as well to support RPCV stories and provenance, but we'd work in conjunction with the other collecting institutions to share and loan collections so we do not duplicate collections. The JFK Library and AU will continue to collect what is in their scope of collection.
______________________________________________________________________________
I stand in awe and gratitude to all the RPCVs who have worked, independently, in pursuit of the Third Goal. John Coyne and Marian Haley Beil (Ethiopia I)who created this site and have been working to promote Peace Corps Writers for three decades were among the very first. Hugh Pickens (Peru) created the independent website Peace Corps Online, an incredible historical resource.  The Committee for the Museum of the Peace Corps Experience first appeared on Peace Corps Online in 2001 (http://peacecorpsonline.org/messages/messages/2629/6500.html)
The Museum of the Peace Corps Experience hopes to have a permanent facility in the early 2020s. Now, it is still very difficult for the public, as well as the Peace Corps Community, to know where to go to learn more about the entire Peace Corps Experience.  One has to search the Internet or stumble on an event or have a friend who knows somewhere to look.  The Museum of the Peace Corps Experience will not only be a place where we can "put our stuff" but where anyone can go, on their own initiative,  and learn about Peace Corps and the people we served.