NPCA Conference in Colorado This August
Meet Acting Director Sheila Crowley at Peace Corps Connect
---
Acting Director Sheila Crowley  to Join Peace Corps Connect Conference.
NPCA is pleased to announce that Acting Peace Corps Director Sheila Crowley will be a featured speaker at the Peace Corps Connect conference on Saturday, August 5, 2017 in Denver, Colorado. Acting Director Crowley will join NPCA President and CEO Glenn Blumhorst in a "fireside chat" to talk about Peace Corps' priorities under her leadership and then present the Deborah Harding Women of Achievement Award.

Register now to get your front row seat at these important events.
---
Meet Acting Director Sheila Crowley
Sheila Crowley has served as Acting Director of the Peace Corps since January 2017.
She brings to that role more than 25 years of public and private-sector experience, including leadership roles in international development, business, and the financial services industry.
Most recently, Sheila served from 2015 to 2017 as Acting Associate Director of Peace Corps' Office of Volunteer Recruitment and Selection (VRS), overseeing the recruitment, assessment, and placement of Peace Corps Volunteers worldwide. Previously, she held the position of Peace Corps Country Director, first in Romania and then in Indonesia, from 2010 to 2015. Read the rest of Director Crowley's biography on the VIP Speakers section of the conference page…
---
Presenting the Deborah Harding Women of Achievement Award
Acting Director Sheila Crowley will present the Deborah Harding Women of Achievement Award, which honors a woman or group of women with a Peace Corps connection whose contributions have made a significant difference in the lives of women and girls around the world.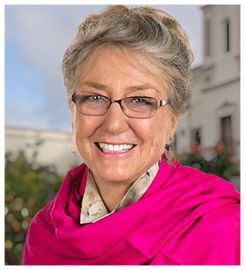 The 2017 Women of Achievement Award goes to Dr. Dee Aker, a psychological anthropologist and conflict resolution professional with over 40 years of experience working in peacebuilding and conflict transformation in international settings. Read about Dr. Aker's work.
If you don't yet have tickets for Peace Corps Connect, our community's premier gathering, register now.