An important message from Glenn Blumhorst, NPCA President
Dear Friends:
If you've been following National Peace Corps Association (NPCA) and opening my steady stream of emails, you know that there is an unprecedented sense of urgency to NPCA's mission. With that in mind, I'm going to ask you to consider making NPCA a priority for your personal philanthropy this giving season.
Over the last four years, I've had the privilege to lead NPCA through a historic transition from a passive alumni association to a community-driven social impact organization. As we became increasingly cause-oriented, we eliminated membership dues, understanding that our community is less inclined to pay-to-join but deeply committed to engage and invest in the causes that are near and dear to our hearts.
It was the right move. Since 2015, the level of Peace Corps community engagement in our three strategic priorities— advocacy, community-building, and development impact — has surged. In the process, we built a better business model, became more results-oriented, and established a Legacy Fund endowment to ensure NPCA support to the Peace Corps community in perpetuity.
So, what are the causes we are championing?

We are ensuring the future of the Peace Corps. While the Administration is threatening Peace Corps and its development partners with deep and disproportionate budget cuts, several of our champions in Congress have announced their retirement at the end of their terms. NPCA has risen to this challenge by launching the #ProtectPeaceCorps campaign to mobilize our community—recruiting new Advocacy Coordinators, holding more meetings with lawmakers on Capitol Hill and nationwide, and sending Congress 25,000+ emails, letters and postcards. It's going to require a sustained advocacy effort, with unprecedented community mobilization. Everyone who cares about the Peace Corps will need to take action to ensure its future. What will you do?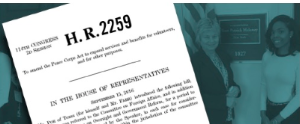 We enhance the Peace Corps experience. The health and wellbeing of Peace Corps Volunteers (PCVs) and Returned Peace Corps Volunteers (RPCVs) with service-related injuries or illness is a priority of both the agency and NPCA. We've championed the Peace Corps Enhancement Act, which will heighten the qualifications for Peace Corps medical officers, provide greater continuity of health care under Peace Corps' aegis, and increase the level of disability compensation for RPCVs in need. Do you know a PCV or RPCV who has dealt with service-related illness or injury? I've met dozens. And I've heard the personal testimony of parents who have lost a son in service. This is on their behalf, so let's show them we care about them and those yet to serve.

We are helping our community bring the world home at a time when it really matters. Our Peace Corps community builds bridges of friendship and understanding in a divided America. NPCA delivers core support services to a rapidly-growing network of 175 affiliate groups nationwide, building their capacity to do what they do best, such as mobilizing RPCVs to speak in schools, universities, and civic groups; advocating for public policy; or helping resettle refugees in their local community. We have groups organizing and mobilizing in nearly every state, but more resources and outreach are required to promote and support our robust network. Five states in the heartland of America don't have organized NPCA affiliate groups to advance the Third Goal. With your help, we will fill this map.

We are amplifying the global development impact of PCVs and RPCVs.NPCA's nascent Community Fund is providing our community with the resources and opportunities they need to do more, better. Working in collaboration with Peace Corps Partnership Program, Water Charity, TCP-Global and other partners, NPCA is investing in the projects, programs, and enterprises of PCVs and RPCVs at home and abroad. The Community Fund has already had a positive impact on the lives of over a half million people through hundreds of funded initiatives. Want to be a part of our initiative – in partnership with Water Charity – to bring clean water to every person in Liberia by the end of 2020? The Community Fund makes cost-effective grassroots impact of your investment.
If these causes are important to you, please join your fellow members of the Peace Corps community in advancing them. Your leadership – whether as an affiliate group leader, advocacy coordinator, or philanthropist – is essential to our collective success.
I invite you to become a member of our Sargent Shriver Leaders Circle with your contribution of $1,000, $2,500 or $5,000. This core group of stakeholders provides vital leadership to NPCA, participating in an annual leadership summit and regional events to guide and inform our strategic priorities. And you'll get a personal call of appreciation from me.
If Shriver Circle is not a fit for you this year, make your impact as a Mission Partner with your contribution of $100, $250, or $500. Mission partners who contribute $50 or more receive an annual subscription to WorldView magazine, set to roll out in 2019 with a new look, redefined content, and vital resources for our First Goal and Third Goal efforts.
You may also choose to make a donation to NPCA's mission without joining.  Any amount makes a big difference in the lives of others!
There are so many more ways to support NPCA's mission of championing a lifelong commitment to Peace Corps ideals.
With gratitude,
Glenn Blumhorst
President & CEO
P.S. Don't forget you can designate NPCA as the recipient of your required IRA distribution and save on taxes this year.